Subscribe
Get the latest on CREATE news, information and events
As part of our 2018 – 2021 Strategic Plan, CREATE wants to make sure that the diversity of children and young people is respected throughout their care experiences.  We want children, young people, teachers, carers, caseworkers and everyone else in our community to realise that there is no such thing as a 'typical foster kid'.  Children and young people with a care experience are all unique, but they can face discrimination and stigma in many forms.
CREATE want to #SnapthatStigma and change the pre-conceived views that people may have about children and young people with a care experience. At CREATE, we are passionate about the strength and unique talents of children and young people around Australia and believe in supporting all young people to reach their full potential. It all starts with believing that children and young people are more than just their care experience.
You are just like us… Snap that Stigma Video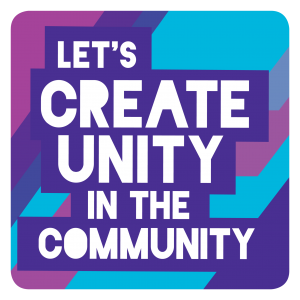 Our latest video in the Snap that Stigma series is 'Look and you will see, you are just like us' which aims to promote inclusion for young people living with a disability. As young Australians who have a care experience and are living with a disability can face discrimination that can be yet another hurdle for them to overcome.
Our hope is that by highlighting the voices of young people courageous enough to speak up, we will counteract the negative stereotypes and low expectations this cohort often comes up against. This way we can change preconceived views and create positive change.
Everyone has the power to make our community a more inclusive and accepting environment for young people around Australia. Together, we have the power to collaborate, influence and change perceptions.
2017 Snap that Stigma Video
Our Snap that Stigma video features eight young people sharing their experiences and perspectives on the issue of stigma during their time in care, and making it clear that they are not just kids in care! We hope that hearing their voices inspires change to the preconceived views that some people may have about young people with a care experience.
Stigma Position Paper
CREATE has produced a Position Paper on Stigma in Out-of-Home Care. CREATE believes children and young people, with a care experience, need equal access to services, to be treated fairly without judgement, to feel connected and accepted by the community, and to enjoy the same opportunities and life as every other child and young person in Australia.

Snap that Stigma Stories
We want to share stories of children and young people in care and promote the strengths and resilience of children and young people with a care experience. Click on the links below to read the inspiring stories from young people in care.
---

Do you know a young person in care achieving amazing things?
Help CREATE snap that stigma and share a positive story over social media, just hashtag #snapthatstigma or email create@create.org.au