Subscribe
Get the latest on CREATE news, information and events
Helpful resources

 
 Young Person Report Card 2013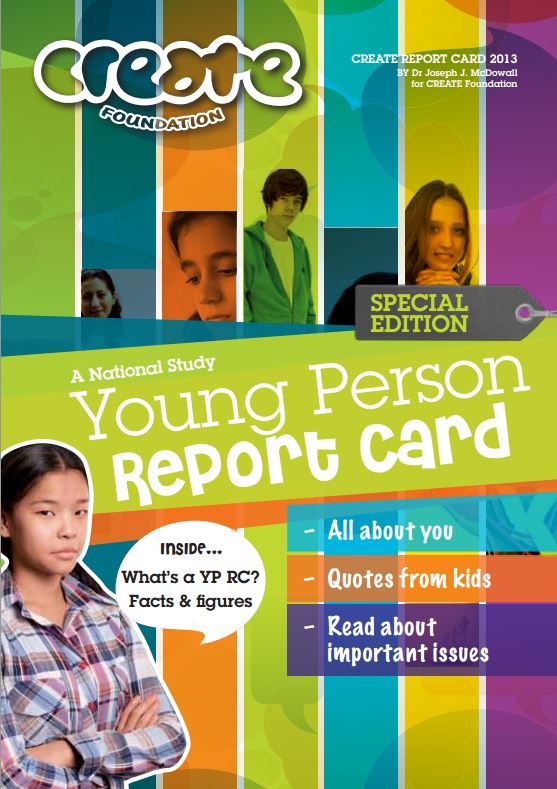 CREATE's Report Card helps to tell us how the care system is doing on different "subjects" of the lives of children and young people in care.
Have a look at the issues raised in this report card by clicking here or on the cover.
Have a browse through our other great resources on different topics relating to out-of-home care by clicking on a topic in the side menu.