CREATE turned 20!
And what a 20th Birthday Bash it was!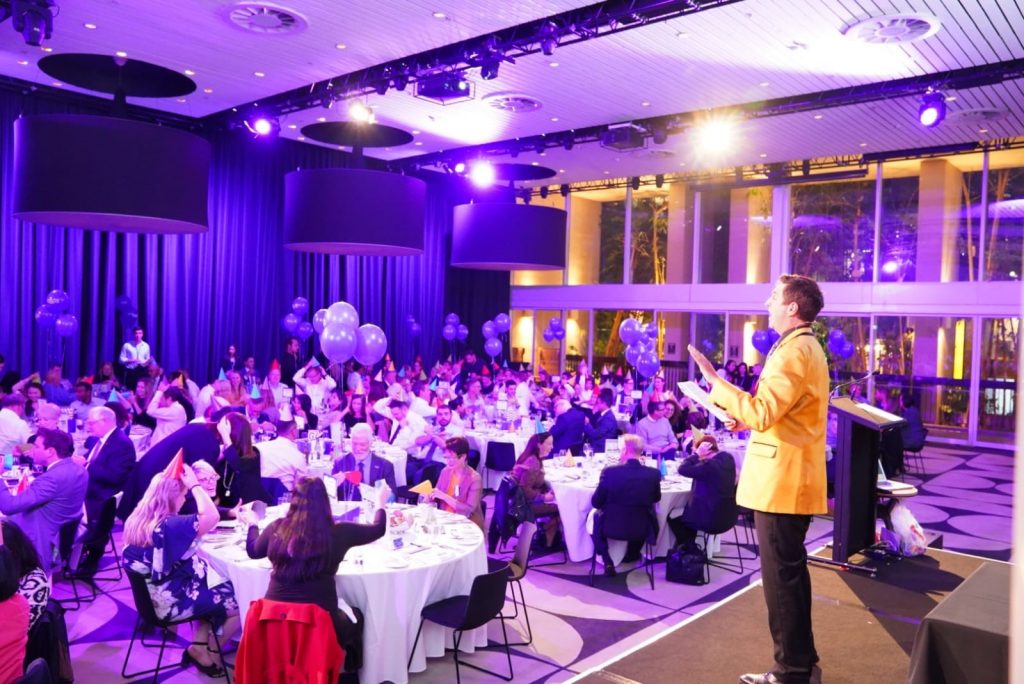 CREATE celebrated our 20th Anniversary in style and was a great big PURPLE success!
After years of our iconic Beat The Bosses event, we decided to mark our 20th Anniversary with something special, a 20th BIRTHDAY BASH complete with balloons, party hats, a scrumptious Adora cake and reimagined party games with a competitive twist!
We would like to thank our fabulous event sponsors Steadfast for their ongoing support of CREATE Foundation and we hope you had a memorable evening! We are still in the process of counting all donation over the evening which will have such a profound impact towards creating better lives for children and young people with a care experience. Stay tuned for the announcement very soon!
Our amazing MC Donald Mackee captivated the audience with four party challenges including finding the biggest breath in the room and facilitating a classic dance-off for all-time rock anthem the Nut Bush. We can speak on behalf of everyone in the room, where all contestants certainly proved that suits and heels are not a barrier to pulling off the Nut Bush.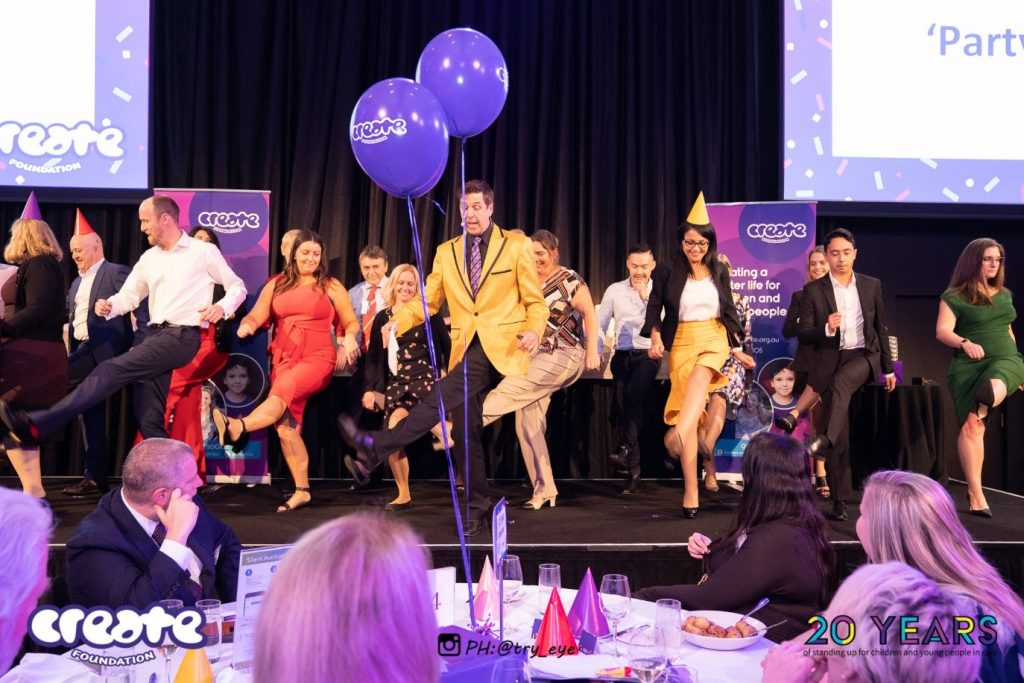 [The crowd roared when the lady in the green dress to the right was knocked out of the challenge!]
Our 20th Anniversary Gala was not just about raising much needed funds for kids in care and having a great time, but also about reflecting on CREATE's 20 year history and achievements. CREATE's CEO Jacqui Reed laid out how far we have come in this time and what CREATE's future looks like: BRIGHT and PURPLE!
Over the course of the evening we also heard from two inspirational young people Keyarnee Schaefer and Emily Backhouse who reflected on their time in care and the impact CREATE had on them. Both young people told the 255 guests of how proud they are to be the people that stood before the audience today. And this, is what CREATE is all about.
[Emily Backhouse, 20 years, left; Keyarnee Schaefer 26 years, right]
A massive thank you in in order for all of our corporate and community supporters who attended on the night, including previous board members Joan Fitzpatrick and Dr Robyn Miller who joined us for the momentous occasion!
Gus made multiple high profile appearances throughout the evening and was adorned by all guests who tapped into their childhood through the light hearted challenges and party atmosphere.
Huge congratulations to our Birthday Bash Champions for the evening: AMP Capital! The new challenges didn't put these Beat The Bosses veterans off as they claimed the trophy for 1st place on the night.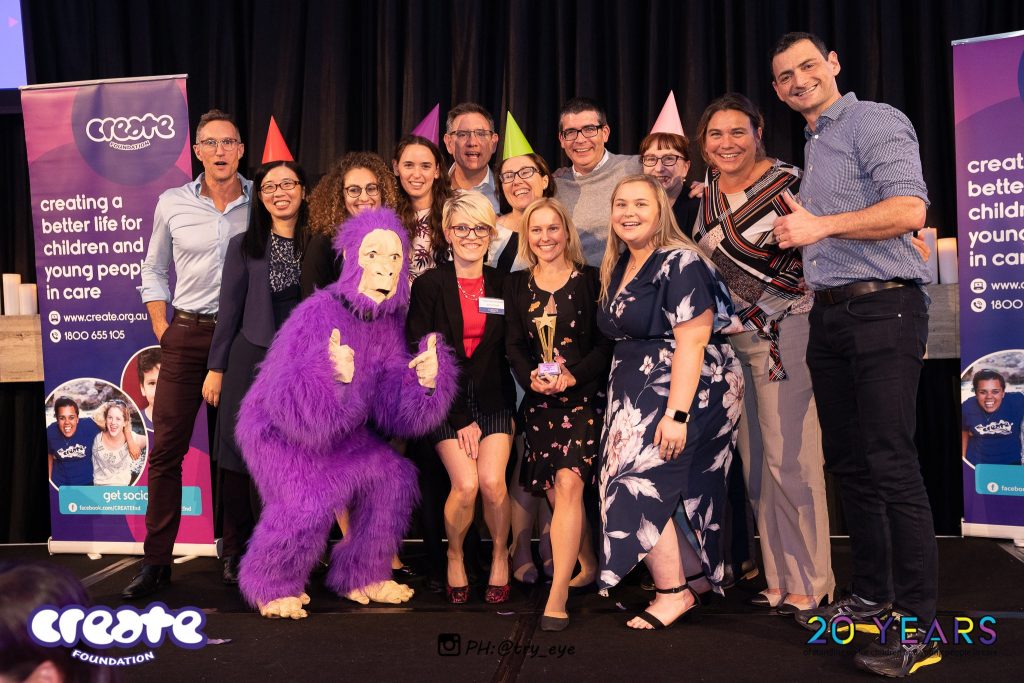 [AMP Capital guests with Andy Parton (CREATE Board Member), Young People Keyarnee Schaefer and Emily Backhouse with Gus!]
A big thank you also to our fantastic CREATE Staff and AMP Graduate volunteers who gave their time to ensure this events success. All photos from the evening can be found below in our gallery from our photographer Luis!
If you and your team would like to fundraise in a fun fashion with CREATE, reach out to Alex on 02 9267 1999 or alexandra.osgood@create.org.au. See you next year for our 2020 Gala!
Photo Gallery
CREATE's 20th Birthday Bash proudly sponsored by: