Subscribe
Get the latest on CREATE news, information and events
Go Your Own Way Info Kit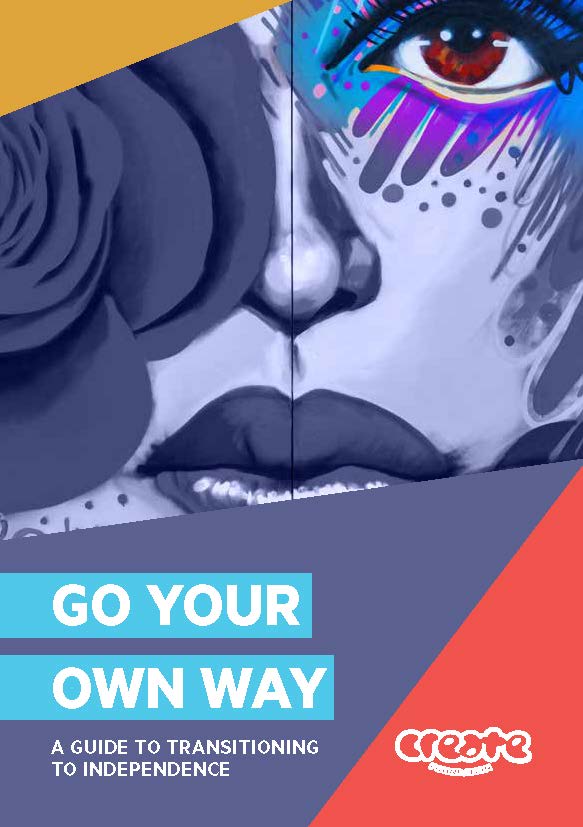 Our Go Your Own Way (GYOW) Kit is a resource for young people aged 15 and above who are starting to plan for their transition to adulthood and independence. The kit is filled with resources and information to assist the planning process and provide caseworkers, young people and carers with the information they need to plan for a successful transition. This includes the GYOW workbook which is full of information and useful links.  For more information about the GYOW kit please email create@create.org.au
Want to hear what young people think about the GYOW Kits? Watch our GYOW Kit video showcasing some amazing young people who have transitioned from care talking about their experiences leaving care, and the benefits of CREATE's GYOW kit.
---
CREATE Your Future

The CREATE Your Future (CYF) program provides young people aged 15 – 25 with the relevant skills and knowledge to effectively transition from care into independence. The life skills and self and community-awareness required to successfully manage the challenges of everyday life are broad, and translating knowledge and values into abilities that enable young people to excel is the foundation of this program. The program is supported by a detailed website which contains the information from the GYOW workbook but also stacks more state related information.
---
Wanted to get sorted? Check out Sortli – our free mobile app!

Sortli is your guide to becoming an adult, designed by young people, for young people.
Now it's even easier to find all the information you need to help support your transition from care to independence.
Sortli includes step-by-step guides for navigating some of life's biggest challenges, such as finding a place to live, looking after your health, managing your money, finding a job, doing some training, and understanding your legal rights.
You can set goals and track your progress with the Goal List, make a budget you can stick to with the Budget Planner, and find contact details for important services with the new Want to talk to someone? button.
Sortli is available in Victoria, Queensland, South Australia, Western Australia and the Northern Territory. Each version features regularly updated state-specific information to help you find what you need. Head to the App Store or Google Play to download Sortli for free today!
Set goals. Find help. Get sorted. 
---
Download more Sortli information
Post Card

Poster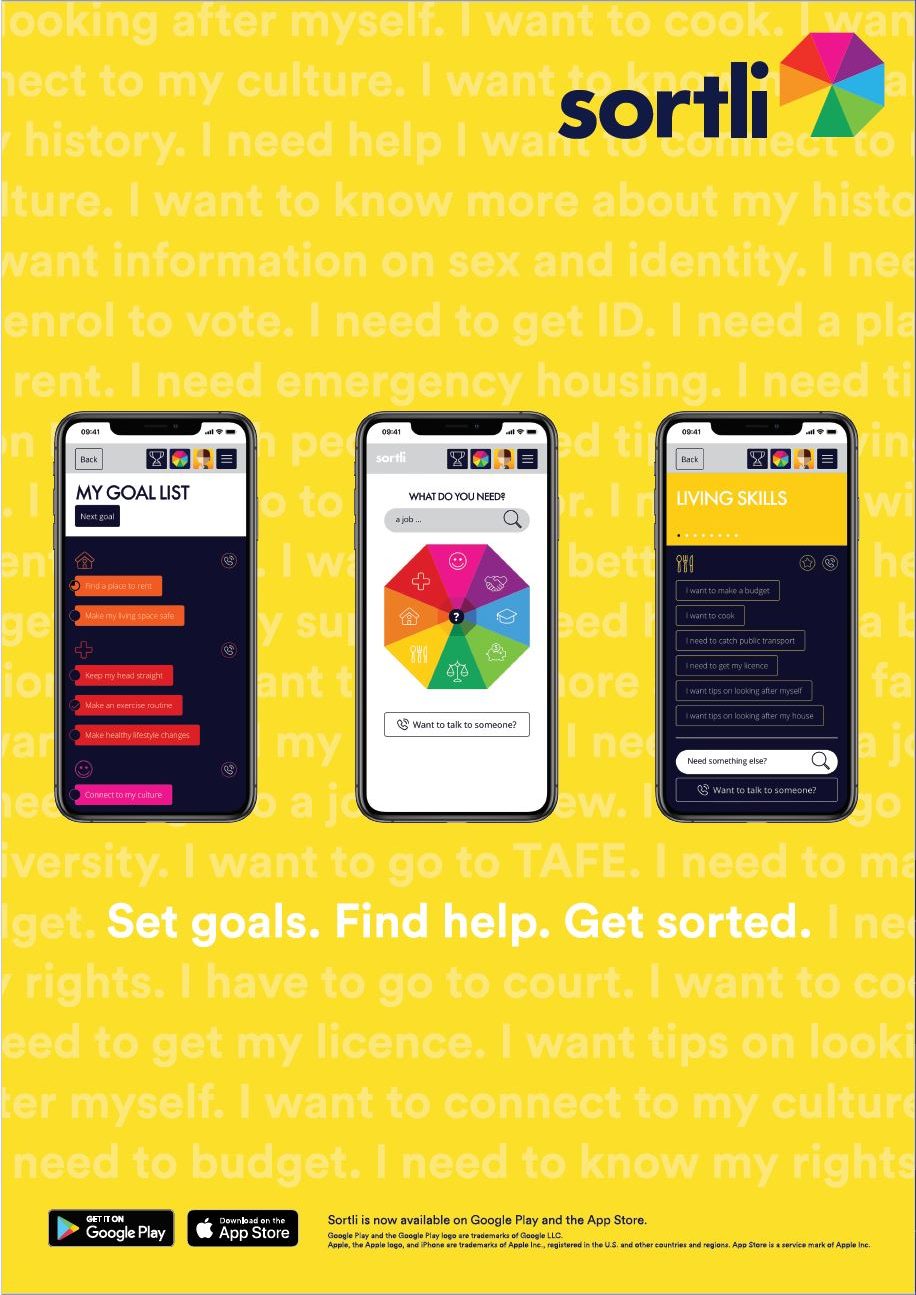 ---
Feeling Chatty? Download your Sortli Chatterbox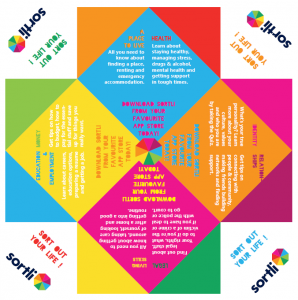 ---
Queensland Resources
Transition to Independence (T2I) Month
Every year, more than 500 young people aged between 15 and 18 years old 'officially' leave the care system. Without support from carers, friends, family and community, these young people often struggle to achieve positive life outcomes. Transition to Independence (T2I) Month focuses on helping young people make the journey to living successfully as adults. To read more, please visit our CREATE Your Future website which is dedicated to care leavers.  
TILA
The Transition to Independent Living Allowance (TILA) is currently a one-off payment from the Australian Government to help young people who are leaving out-of-home care between the ages of 15-25 years.  Funding of up to $1,500  can be used to go towards the costs involved in moving to independent living. TILA – Transition to Independence Living Allowance  
Next Step Plus
A non-for-profit service that provides extra support and assistance to help young people in Queensland who have left out-of-home-care. Next Step Plus assists young people aged 18-21, but can also assist young people who transition early (15+). Next Step Plus  works towards developing the young person's family and community relationships, education opportunities, job-ready skills, independent living skills, and securing suitable accommodation.
In some cases, young people will be provided with advice or information straight away. If ongoing or more involved support arrangements are needed, young people may be eligible for individual local support. Next Step After Care may also use available funds to purchase goods and services that can make a difference for a young person in need.
Next Step After Care can even arrange to check in with the young person every now and then by phone, just to see how things are going. If you know someone who's left care who you think could do with some extra support, call 1800NEXTSTEP or 1800 6398 7837.
Download the Next Step After Care Brochure for more information.
Tasmanian Resources
Webinar on Transitioning to Independence