Register Now for Voices in Action!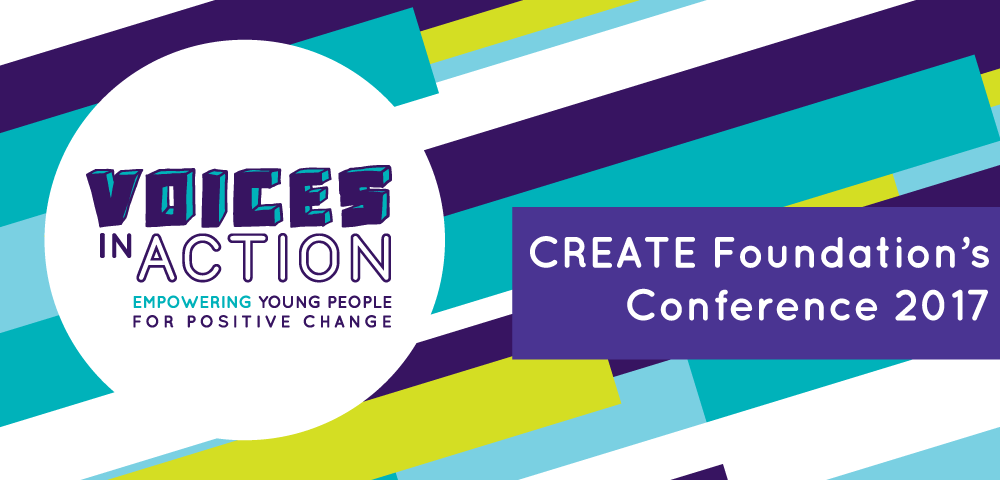 Registrations now open for Voices in Action!
We are excited to announce that registrations are open for CREATE's highly anticipated 2017 Conference – Voices in Action: empowering young people for positive change. Whether you are a first time attendee or you have been involved in CREATE conferences before, Voices in Action is not to be missed.
Registration is available for young people, carers and professionals working in the care sector. This conference promises to inspire you and connect you with others who have similar experiences.  The overall purpose of Voices in Action: empowering young people for positive change is to provide an international forum for young people with a care experience to learn and grow, build self-confidence, and to connect with their peers and those working within the system.
Voices in Action will include a jam-packed three days of:
Presentations from industry-acclaimed international keynote speakers, including Justin Rogers from the University of Bath and Mariya Ali from Shaftesbury Young People
Interactive workshops for young people, including songwriting with Freedom Road
Captivating discussions and fun social activities
The energy and vibe of this conference is like no other, here's what one young person had to say about our 2015 Youth for Change Conference in Brisbane:
"It was an eye opener. It made you realise there are a lot more people in the care system which means more stories. I got a chance to have a say on what needs to be changed in the care system, as a young person in care, you rarely get this chance."
Do not miss your chance to register for this informative and engaging conference, and be sure to take advantage of the early-bird registration rates.

Abstract Submissions are Now Closed
Abstract submissions have now closed. Notification of your submission will be sent to you in mid-March. We will notify you about the outcome of your submission in mid-March.
Sponsorship and Exhibition Opportunities
Sponsoring and exhibiting at Voices in Action gives your organisation a unique opportunity to be recognised amongst our unique mix of conference delegates and their associates.
For opportunities to sponsor or exhibit at Voices in Action, please contact sponsorship@arinex.com.au or call 02 9265 0700.
For all registration & general conference inquiries, please contact our Conference Managers by phone on (02) 9265 0700 or email voicesinaction@arinex.com.au.