Are you a young person in New South Wales who wants to get an opportunities to share your opinions and experiences with the out-of-home care system? We've got multiple opportunities for young people from New South Wales to have their say at events in July and August. Check out the details below and get in touch if you want to get involved!

The Home Stretch Symposium
27th to 28th of August
The Home Stretch Symposium explores the policy of extending out-of-home care to 21 years from both a national and international viewpoint. Home Stretch and CREATE have collaborated on a panel for the symposium designed to discuss what extending care means from a young person's experience. We're looking for young people who want to share their experiences with policy and decision makers to be on the panel.
FACS Video
18th of July
FACS are creating a video to show in training workshops to help caseworkers best support children and young people in accessing their records and post care support. We're need a couple of young people who have experience accessing their records after leaving care to be involved in the video. The video will involve being asked questions like 'what was it like for you to read through your records?', 'what was missing from your records that you wish had been included?' and 'what advice do you have for caseworkers when they sit down to write records?'
Young people participating in the video will be required for two to three hours, and will receive $100 compensation for their time. If filming lasts for more than three hours, additional compensation of $30 per hour will be provided. Travel costs and catering will be provided, as will a support person from CREATE.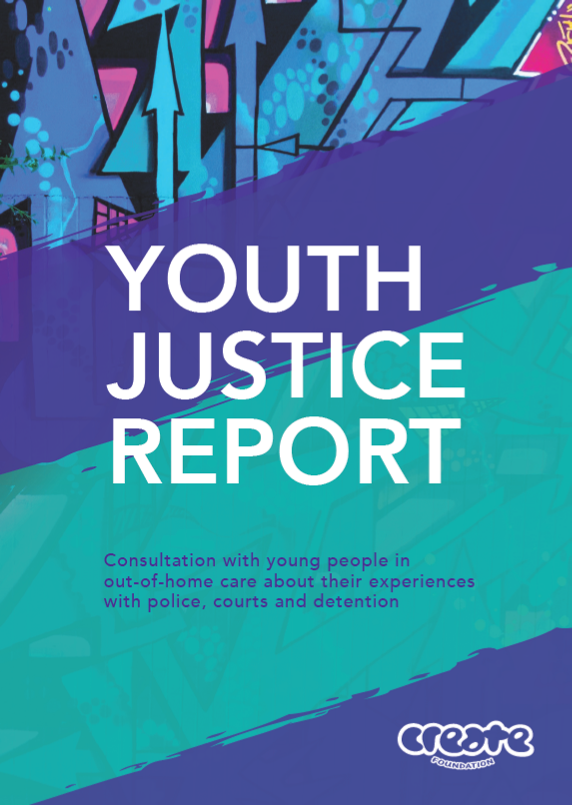 Joint Protocol Steering Committee
29th of July
The aim of this Joint Protocol is to reduce contact of young people with the criminal justice system, by focusing on developing solutions that improve the working relationships of children and young people, residential staff, police and the general public. For this Joint Protocol we need a young person living in residential care who has experience with justice and police and is passionate about the impact of the justice system on children and young people.
Youth Justice Coalition Meeting
20th of August
The Youth Justice Coalition Meeting looks at issues within the youth justice system, such as criminal records and employment, care and crime, and the raising the age. We're looking for young people who want to speak about their experiences with the justice system and its impact on employment and education. The meeting will discuss any support you received, any gaps you may have experienced, and any opportunities for improvements and change.
Contact us to get involved!
If you're interested in any of these opportunities or want more information, you can get involved by getting in touch with our New South Wales team on 1800 655 105 or nsw@create.org.au