Young Consultants represent at ACWA
CREATE in New South Wales proudly took part in the Association of Children's Welfare Agencies (ACWA) 2016 conference last week – 15th to 17th August 2016 and it was wonderful to meet so many community workers from across NSW and other parts of Australia! CREATE had a booth at the conference exhibition where we were able to show attendees our amazing Entering Care kits, distributed to all children and young people who join clubCREATE and who are new to being in care. It was fantastic to see so many workers who already knew about our clubCREATE program and we were delighted to spread the word to more dedicated workers from the field.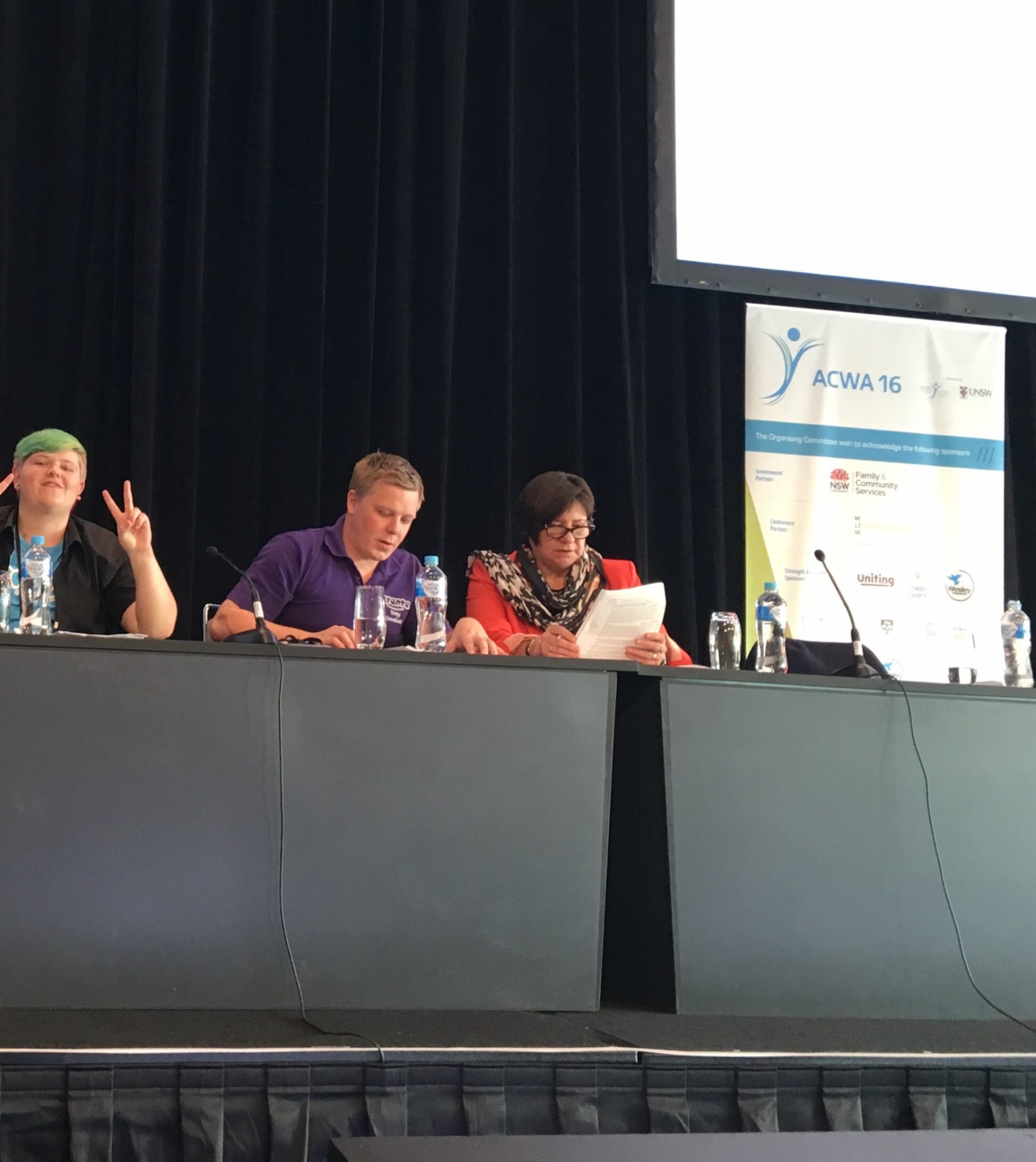 CREATE's Executive Director of Research, Dr Joseph McDowall, presented on the topic of leaving care, providing attendees with an appetite for the launch of our Go Your Own Way Evaluation Report Card in Child Protection Week. Various presentations at the conference focused on the issue of leaving care, which again emphasises the importance of doing more for young people transitioning to independence from care.
CREATE were also lucky enough to be invited to have a panel discussion with our Young Consultants about issues concerning children and young people in care. Our Young Consultants were: Carole, Alex and Hayden – thank you! The National Children's Commissioner, Megan Mitchell facilitated the discussion with our Young Consultants, who shed light on a number of issues including, the importance of participation and inclusion for young people regarding decisions which affect their lives; leaving care; placement stability, permanence in care and adoption, and, access to information and services whilst in care and after leaving care. It was an invigorating and empowering discussion closing the conference and leaving attendees inspired to do more for children and young people in care.